Win This From RockinMaMa!

Aspiring fashion designers can achieve "Runway Ready" status, with Harumika – the new dress-form fashion doll. Already a huge phenomenon in Japan, Harumika lets girls "style their imagination" and easily design attire with colorful fabrics and fashion accessories – all with no sewing required.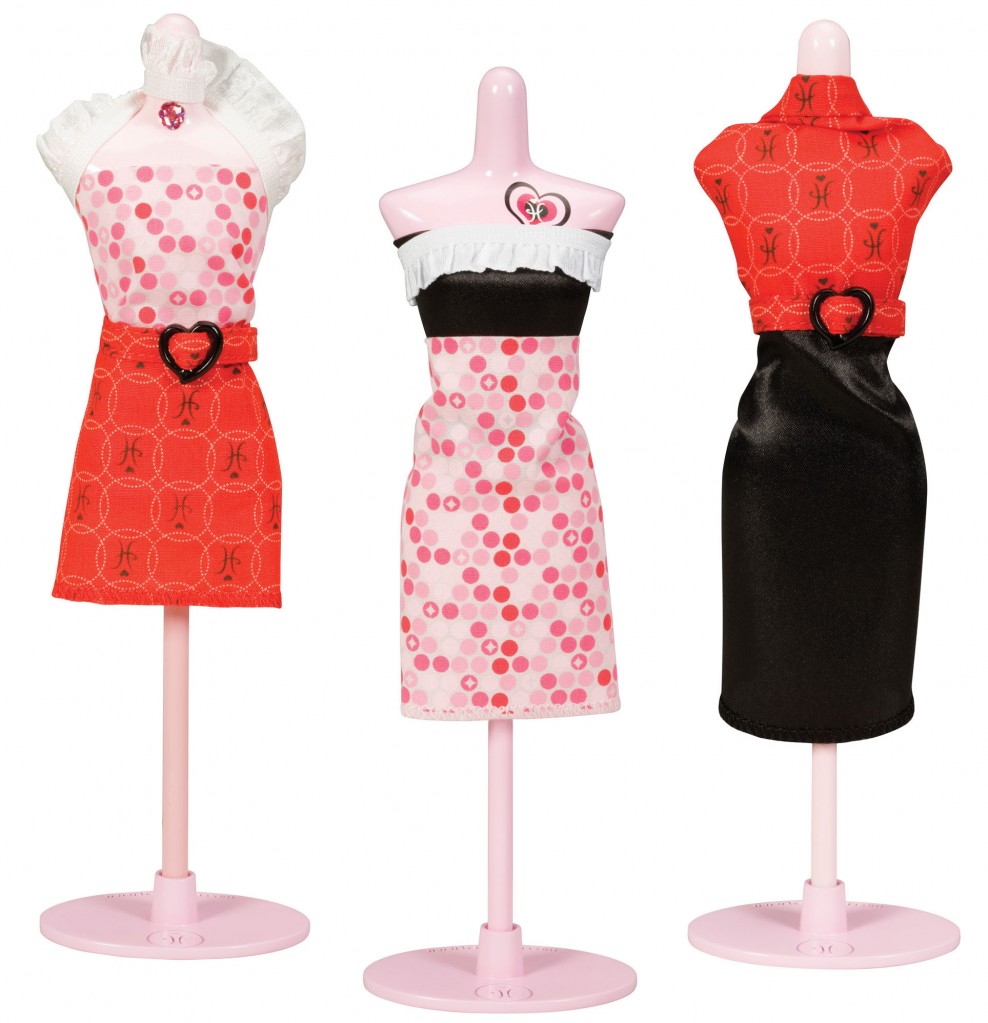 The "doll" doesn't actually have a face and is more like a mannequin. The child chooses a swatch of Harumika fabric and wraps it around the dress form (i.e. mannequin), securing it with the Style Lock System and stylus tool (there is a slit in the back that excess fabric can be pushed into). Each kit comes with accessories and I this is where children really get to be imaginative. This is definitely an open-ended activity that moms and daughters would enjoy doing together.